Welcome to the Space Ranger ASK Wiki!
Game Information and Online Manual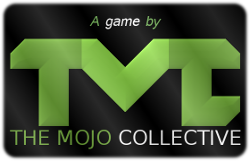 For Technical Support and Mission Sharing, please visit the Space Ranger ASK Forum
What is Space Ranger ASK?
Space Ranger - Arcade Shooter Kit is a complete ARCADE SHOOTER GAME, as well as an easy-to-use ARCADE GAME CREATOR. Play the many existing Missions, or create your very own - and share them with your friends!
Here's a few examples of what you can create:
The Mission Editor is extremely flexible, allowing you to create endless variations of gameplay and game styles. You are in control of everything - right from background selection and Mission goals, to individual object depth, position, size, color and behaviour. You can even add timed text messages to the player, to create a nice storyline to your Missions.
Here's a few links to get you started...