Paths are used for ingame objects to make them move along a predefined route, and also to create object formations.
Paths are used by the Railer object and the Squad Formation object.
When creating a formation, the system will simply disregard all the routes between the waypoints, and only use the x,y coordinates to position the objects.
There are 13 predefined Formations and 10 predefined Railer paths included in the game.
The Path Editor
Edit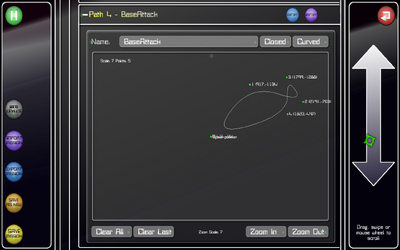 The Path Editor is accessed in the Mission Editor, under Resources / Paths. When you add a new Path, the editor is shown.
Click inside the area to set Path waypoints. The first waypoint you set will be relative to the object Spawn Position.
Use the buttons on top to switch between Open/Closed and Straight/Curved path.
Use Clear All and Clear Last buttons to remove Waypoints.
Notice the Zoom scale of the Editor - this allows you to create large scale paths, or small and very detailed paths. The default Zoom Scale is set to 5, which is approximately the same size as a 4096x4096 level.
Predefined Paths
Edit
Rail 1 Path. ~900x600 oval
Rail 2 Path. ~900x600 blotch.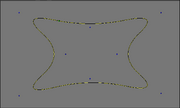 Rail 3 Path. ~900x600 rectangle.
Rail 4 Path. ~900x600 crazy woobly shape.
Rail 5 Path. ~900x600 triangle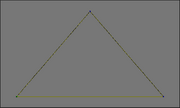 Rail 6 Path. ~900x600 octogon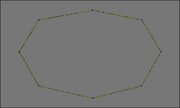 Rail 7 Path. ~900x600 wave pattern.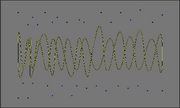 Rail 8 Path. ~900x600 hypnotic spiral.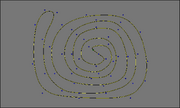 Rail 9 Path. ~900x600 hypnotic squared spiral.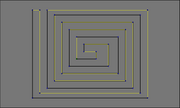 Rail 10 Path. ~900x600 a sign of infinity.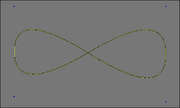 Predefined Formations
Edit
Formation 1 Path. 4 around + 1 center.
Formation 2 Path. 6 around + 1 center.
Formation 3 Path. 8 around + 1 center.
Formation 4 Path. 5 in V shape.
Formation 5 Path. 5 In V shape + 4 at back.
Formation 6 Path. 7 in V shape.
Formation 7 Path. 7 in V shape + 9 at back.
Formation 8 Path. 14 in boomerang shape.
Formation 9 Path. 5 side by side.
Formation 10 Path. 5 in line.
Formation 11 Path. 9 in a cross
Formation 12 Path. 9 in an X
Formation 13 Path. The Aliens spell out DIE HUMANS
Community content is available under
CC-BY-SA
unless otherwise noted.